Skunk Bait Wildlife Control LLC- Guthrie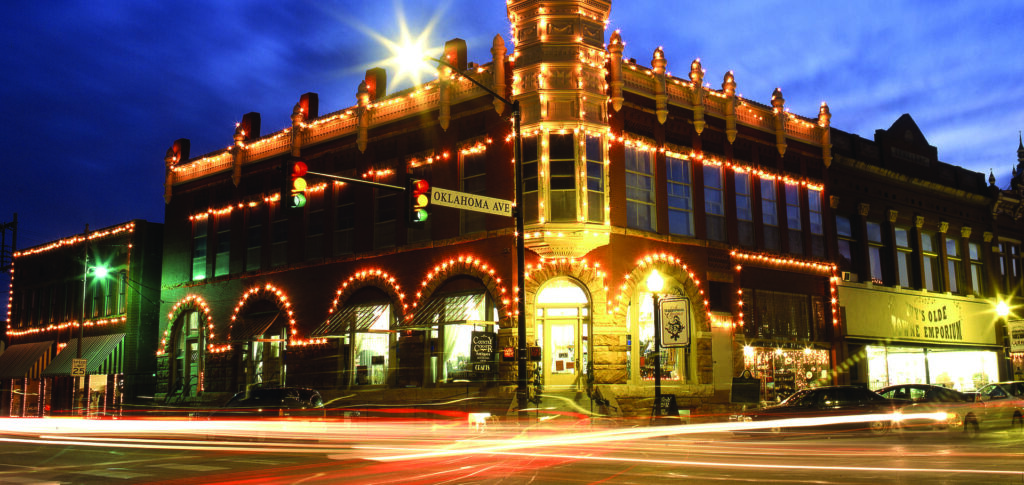 Best Wildlife Removal Company in Guthrie, Ok
Skunk Bait Wildlife Control LLC 405-464-2121 is based right here in the Guthrie area. We offer non-toxic, chemical free pest control services, rodent control, animal damage inspections, home maintenance and repair services, insulation services as well as wildlife and animal control services in Guthrie, Oklahoma. We are a full service nuisance wildlife damage management and control company offering commercial and residential pest control services in this area. if you are in need of Guthrie animal control services for feral cats or you may be looking pet friendly pest control services that do not use harsh poisons or chemicals Skunk Bait Wildlife Control LLC is your preferred pest control company in and around Logan County. You can SCHEDULE SERVICES HERE.
BEST Gopher Removal Company In Guthrie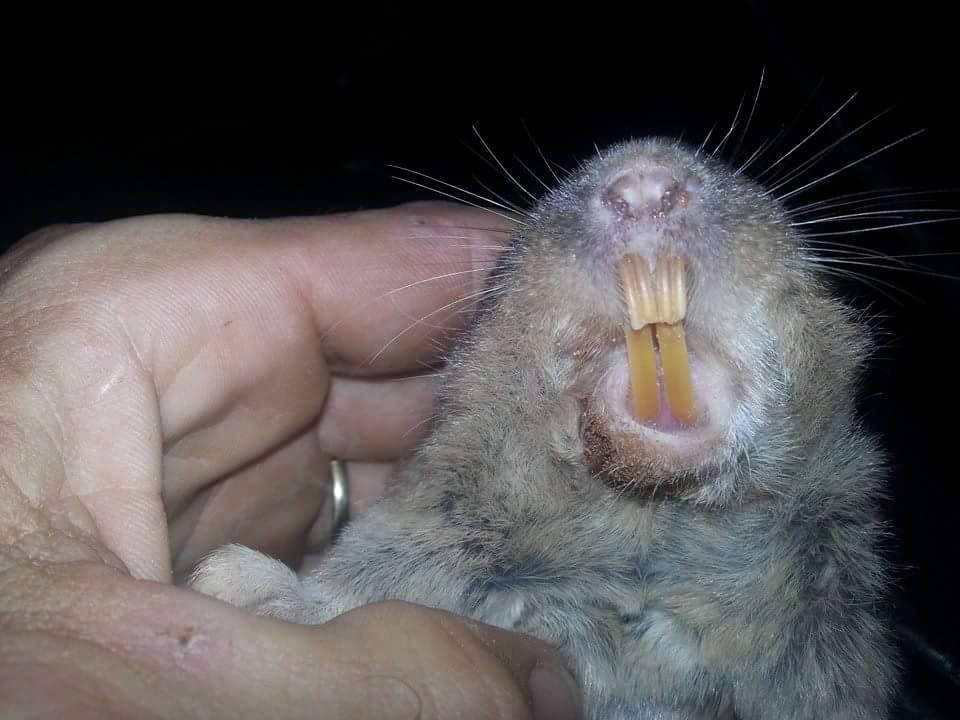 Looking for the best gopher removal company in Guthrie? We've got you covered!!! We have references from clients all over the Guthrie and surrounding areas and we would be happy to provide them to you on request.
Getting Rid Of A Gopher
Getting rid of a gopher in your yard may be difficult and even frustrating. There are so many products on the market that claim to be a gopher repellent or say they will detour gophers from your yard but usually they are ineffective. Sweeney's makes several products that are marketed for gopher removal. These are products that are designed to kill gophers. The problem is that we have had to go behind people that have used these products and we still get called to come out and remove the gophers because the product that was just purchased didn't work. Gophers will typically leave large mounds of fine dirt as they excavate their tunnel systems through your yard. This is where we come in. Our mole and gopher removal specialist operates in Guthrie. Our company offers gopher removal services near Guthrie, our specialist has been trained specifically to trap and remove gophers and moles from your yard. We use gopher traps, not poison so you don't have to worry about making your animals or other wildlife sick. For more information about our gopher removal services. Click Here.
Guthrie Animal Control Services 405-464-2121
At Skunk Bait Wildlife Control LLC, we provide professional wildlife and animal control services in the Guthrie area.
We DO NOT offer free animal control services.
We are a local, privately owned and operated pest control company that specialized in wildlife. This means we are able to provide same day service in most cases.
We are not employed by the state, the city, or the county. We do however offer assistance to government agencies and city municipalities for animal control services when needed.
Raccoon Removal In Guthrie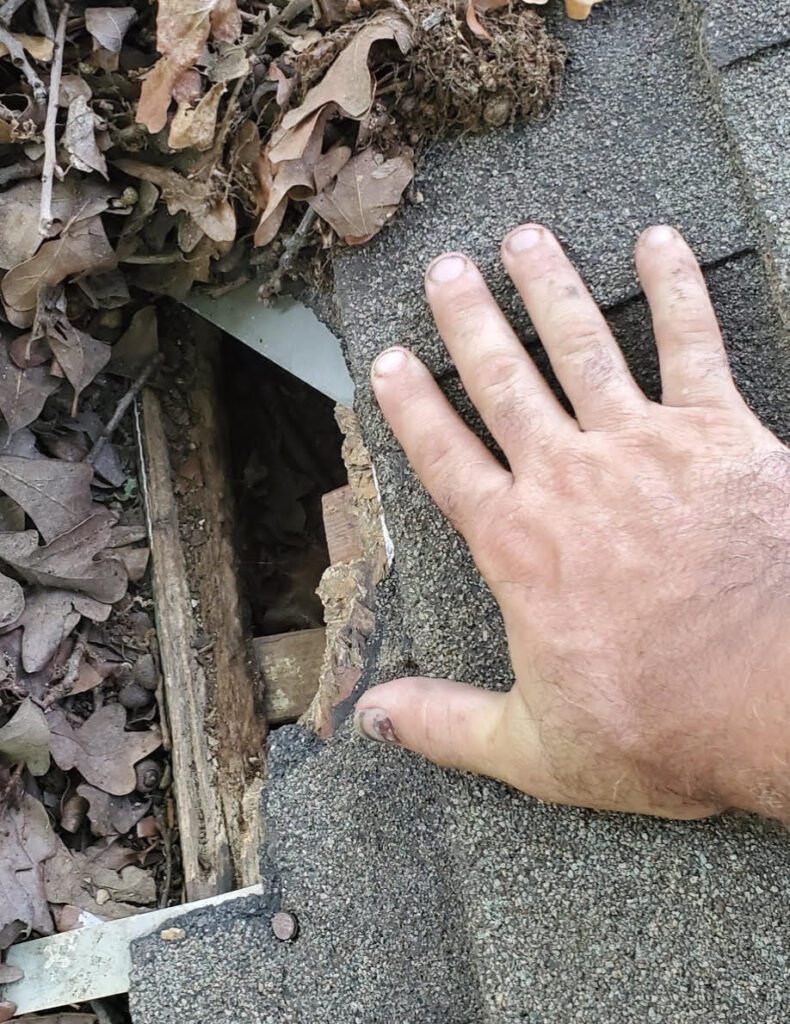 If you are hearing sounds in your attic that sound like a squirrel or raccoon, a general rule of thumb is that a mouse sounds like a squirrel, a squirrel sounds like a raccoon, and a raccoon sounds like an elephant. Occasionally you may hear something under your home. If this is the case, you may have a critter problem. The first step to taking care of your wildlife problem is an animal damage inspection. We must do an inspection before we can safely diagnose your critter issue. This inspection may include a ground level inspection, an attic inspection, a roof inspection, a crawlspace inspection, or even a thermal inspection. Once the inspection has been done, we can come up with a game plan to help you get rid of your unwanted guest.
Attic Remediation Services In Guthrie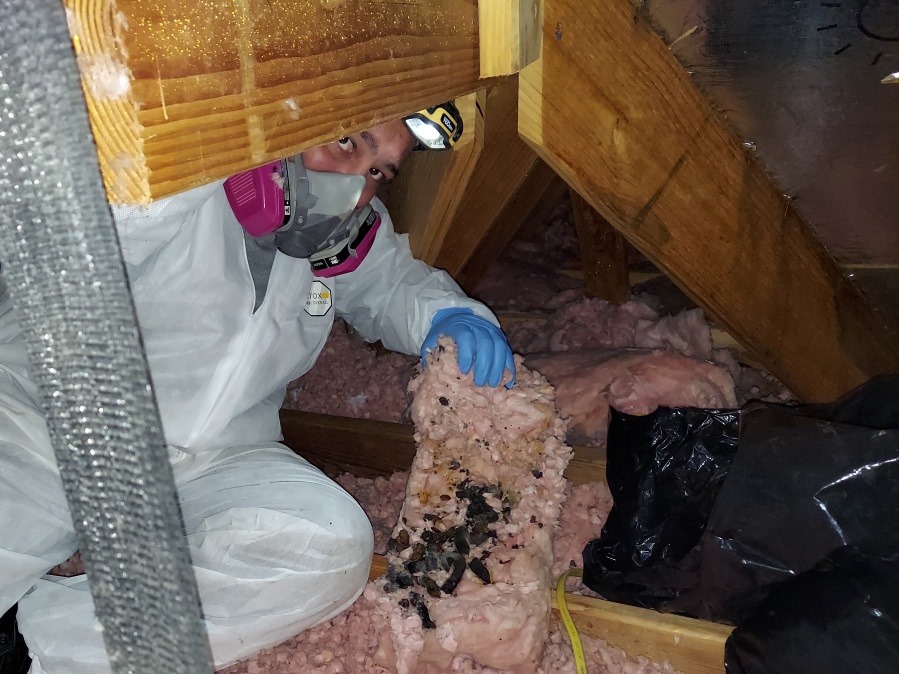 Did you know that we offer attic clean outs and attic remediation services. After the raccoon has been removed from your attic, there is usually raccoon feces and urine in the attic insulation. This can create bacterial and mold issues in the attic that should be removed. This remediation process is what we call biohazard removal.
Biohazard Removal And Clean Up Services In Guthrie, Ok
If you type in biohazard removal near me, and you are in or around Guthrie we've got you covered! We provide biohazard removal and attic clean up services in the Guthrie area. We own our equipment so it is always available when needed.
During the biohazard removal process, we may need to use containment protocols to minimize contamination of airborne particles. This process may include putting up a plastic barrier, air scrubbers that clean the particles in the air during the clean up process. We remove the contaminated insulation with a large industrial insulation vacuum. The insulation is sucked into a large vacuum bag that will be disposed of. This process is usually a 2-3 day process depending on the size of the home, the type of insulation being removed, and the amount of debris that is in the attic space. Once we are finished with this process, we may need to use additional remediation products.
Now that your attic is free and clear of contaminated material, this is the perfect time for air gap sealing to reduce the loss of climate controlled air from the living space. If you would like more information on our air gap sealing process please contact us.
Trapping Services Available In Guthrie
---
Feral Cat Removal In Guthrie
Humane feral cat trapping is a service that we provide. This is usually a 2 week process. The first week will consist of pre-baiting for one week then the following week we will trap. Occasionally we will need more time but we will let you know. All of our trapping services include an initial inspection, setup and placement of traps, and daily trap checks and animal removals while traps are deployed. We often get asked if we guarantee that we will catch the animal. What we guarantee is that we will provide the services that we say we will provide. Sometimes when dealing with a living, breathing, wild animal, with a mind of their own they can be illusive and even trap shy if they have been caught before which makes our job so much more difficult. For more information or to schedule an appointment for our services please Click Here.
Opossum Removal In Guthrie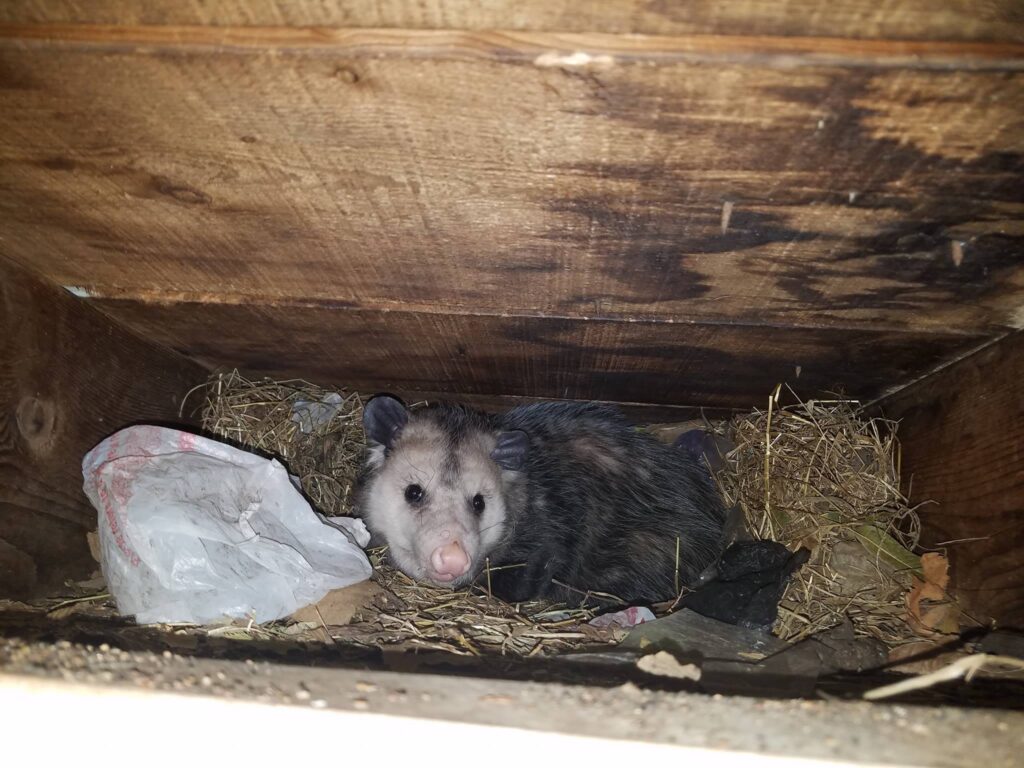 Skunk Bait Wildlife Control LLC offers opossum removal services in Guthrie. These services include opossum removal from homes, opossum removal from trash cans, opossum removal from yards, opossum removal from attics, and other situations. Our licensed wildlife technicians are readily available to help you with your critter removal needs. Sometimes opossums can get their selves into some interesting situations but we are here to keep you, your family, your pets and your property safe.
Skunk Removal Services In Guthrie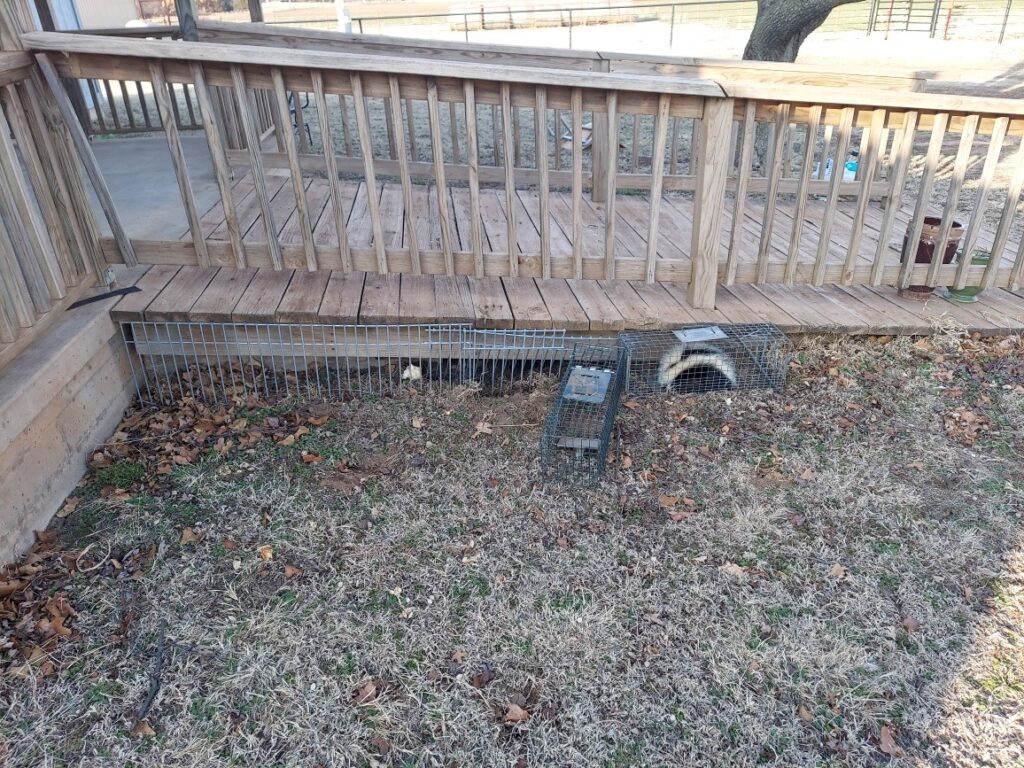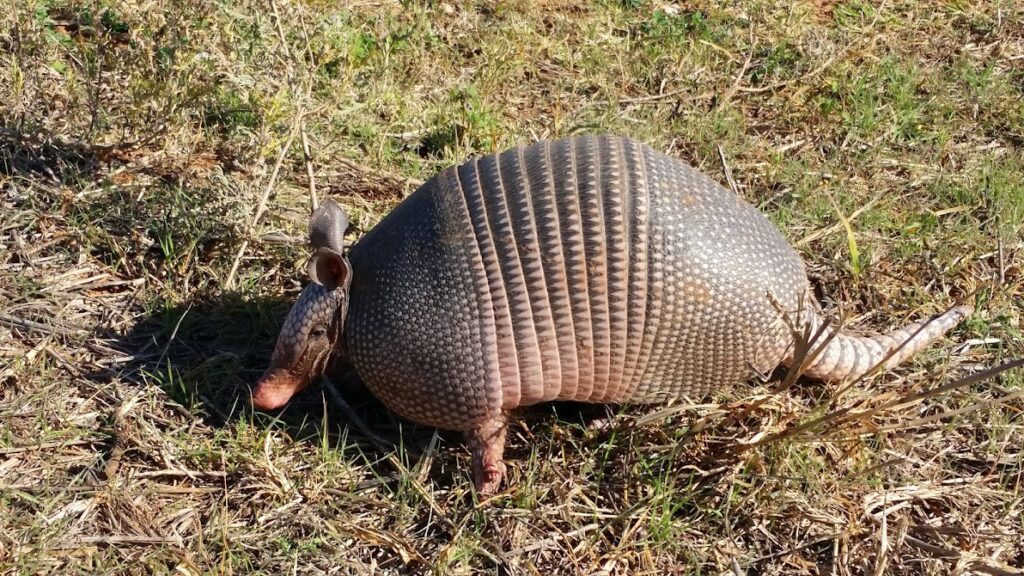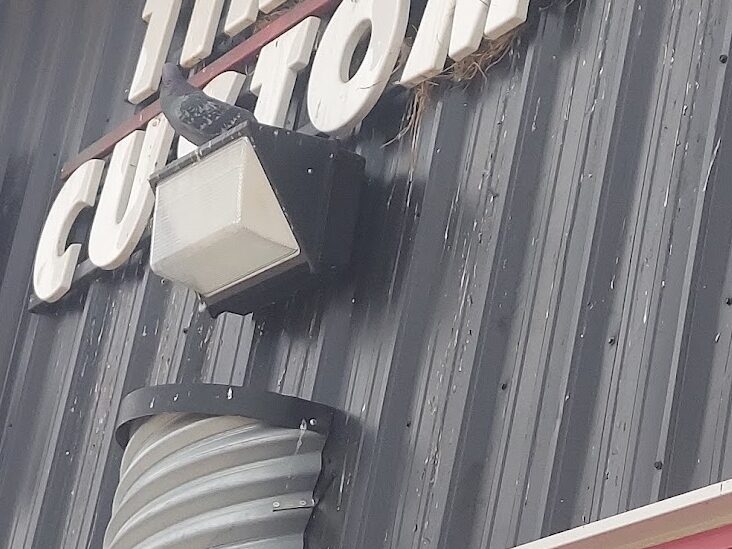 At Skunk Bait Wildlife Control LLC, we offer residential and commercial bat removal and prevention services in and around the Guthrie, Oklahoma area. Our local business has licensed and trained bat removal technicians that live in or around Guthrie and know this area. This is important for our clients and to our company so that we can respond to your bat removal needs in most cases, with same day service.
Bat Inspections In Guthrie
We will send a wildlife technician out for a bat inspection, this usually consists of a ground level inspection where they will look for signs of bat activity from the ground level, such as bat guano with insect remains on the ground. We will also check to see if you have bats in the attic, as well as check your roof for potential entry points for bats. If you need to remove a bat from your home or need a bat removed from your attic we are properly equipped to handle all of you bat extraction needs.
We use humane exclusion practices that let the bats out and prevent re-entry into your home or business. This process keeps the bats in their home range where they know the terrain and where any food sources may be. Bats are extremely important to the environment. They help with natural pest control, mosquito control.
Bats are a carrier for rabies in the state of Oklahoma so if we get called to remove a bat from a house or office, public safety is our highest priority. In some cases they bat may be tested for rabies in the event that a person or pet may have potentially been bitten by a bat. If you believe that you or your pet may have been exposed to the rabies virus from a bat, please let us know so we can contact an epidemi
Beaver Removal In Guthrie
Squirrel Removal In Guthrie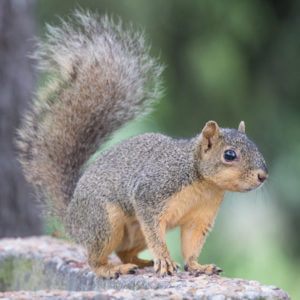 ---
Home Maintenance And Repair Services Available In Guthrie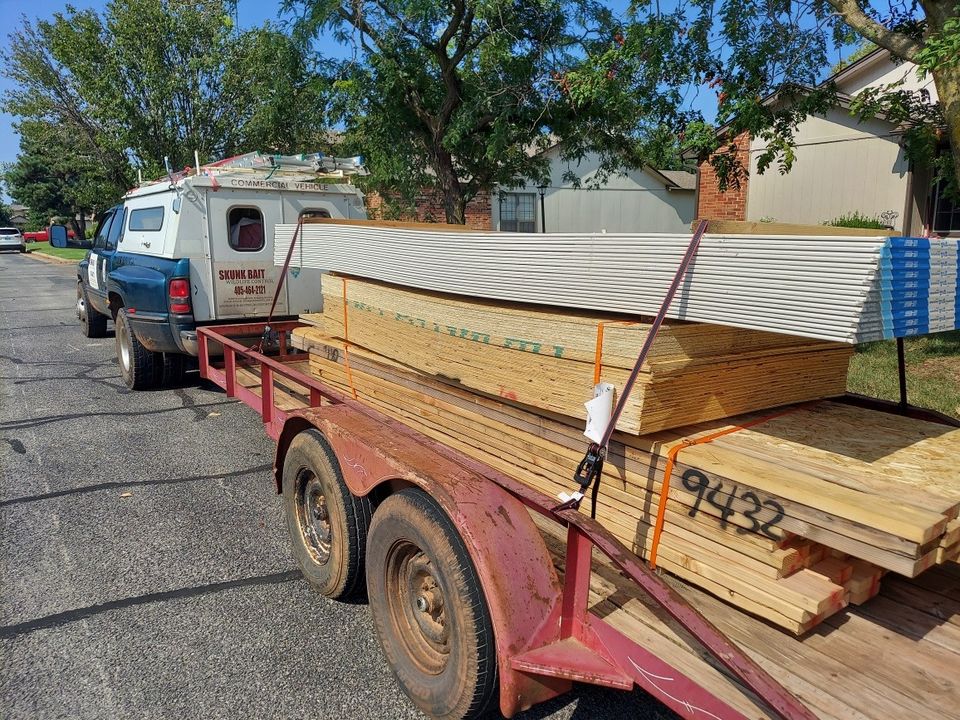 Insulation Services Available In Guthrie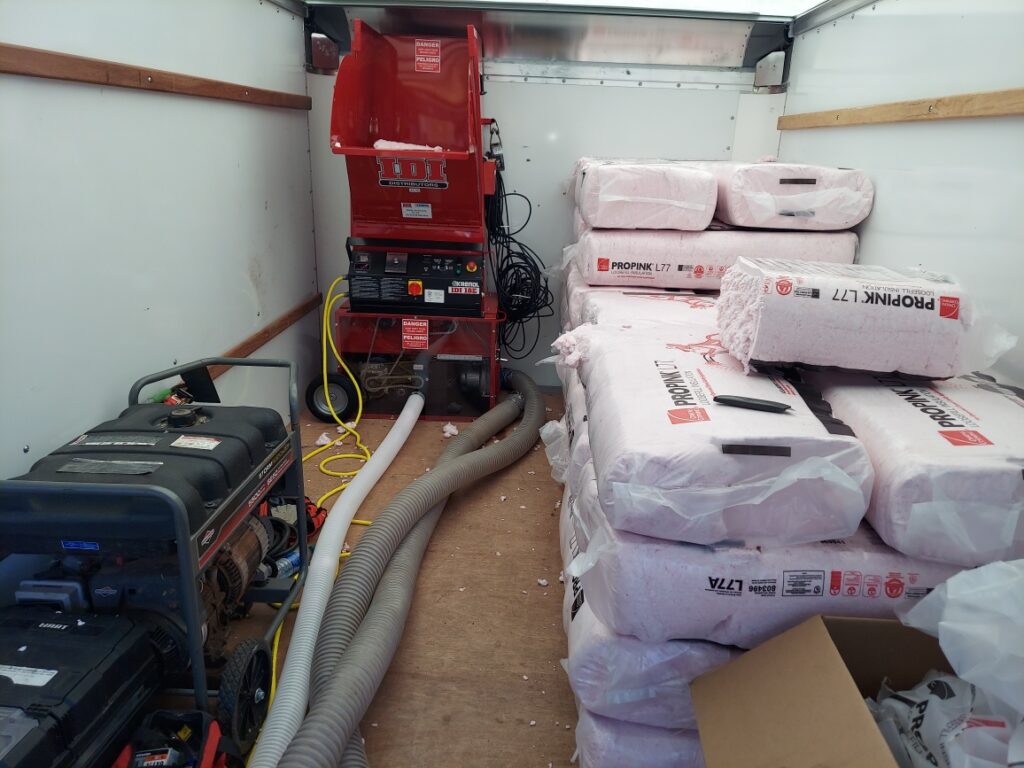 At Skunk Bait Wildlife Control LLC, we are a full service company. Often times we are called out for an animal damage inspection and the client needs remediation services by an insulation company in Guthrie to provide biohazard removal services, attic remediation, or attic clean out services because of water damages or wildlife damages in the attic. We are fully equipped to handle most all of your remediation and insulation removal needs in Guthrie.
We own our insulation equipment, so you can rest assured that you won't have to worry about complications from renting insulation removal vacuum machines or renting insulation blow in machines that may not be available when you need them. Our insulation machine allows us to install new fiberglass and cellulose insulation in to walls and attics in Guthrie.
Remediation Services In Guthrie
If you are searching for remediation services near me in the Guthrie, Oklahoma area. We offer remediation and clean up services in Guthrie and surrounding areas in Logan County. From attic remediations to property clean up, we are licensed and insured for remediation services in Guthrie. We can help you with insurance claims too.
---
Other Nearby Cities We Service
Arcadia, Edmond, Luther, Jones, Guthrie, The Village, Nichols Hills, Langston, Perkins, Stillwater, Piedmont, Crescent, Yukon, Deer Creek, Forest Park, Oakdale Valley, Putnam City