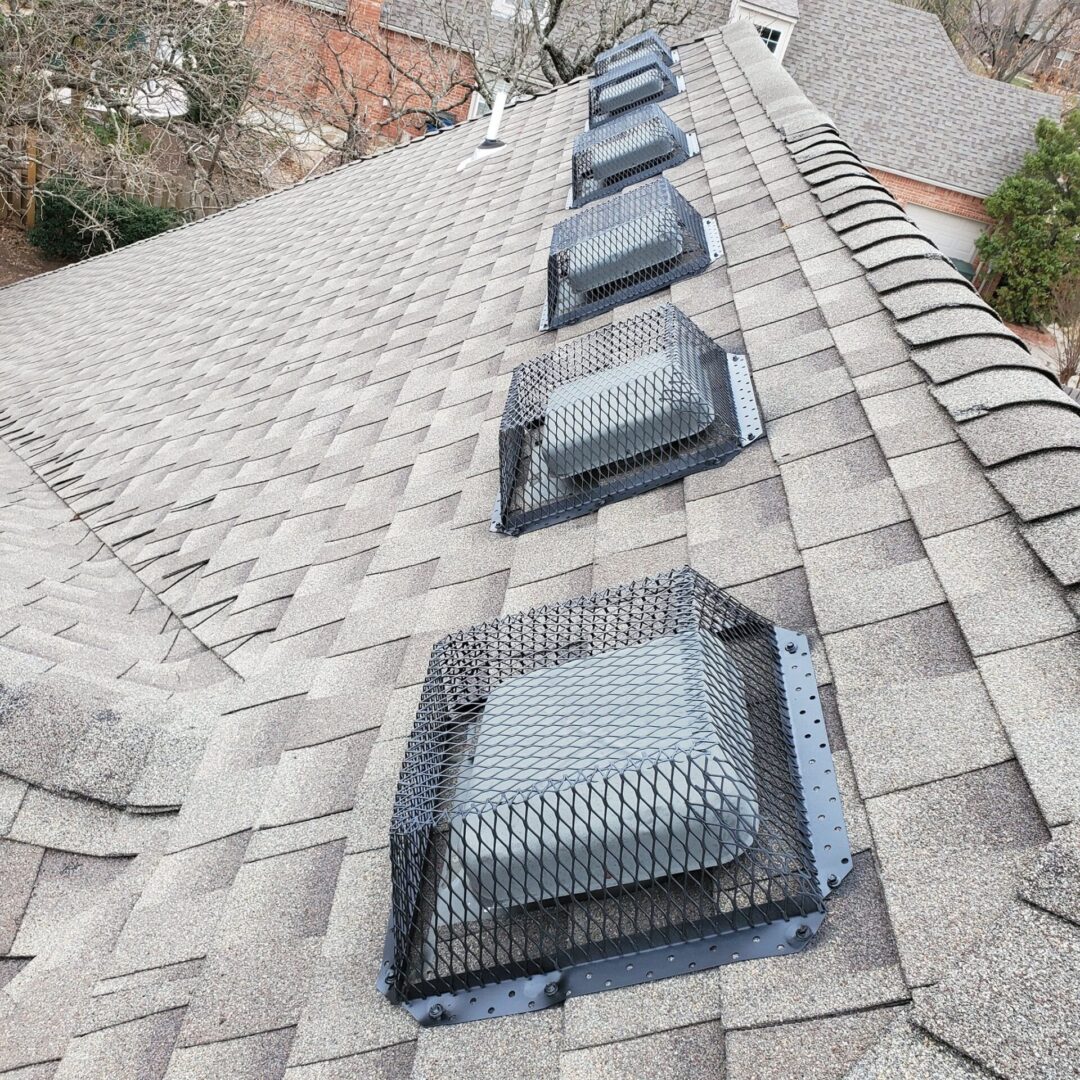 Skunk Bait Wildlife Control LLC is a full service pest control company specializing in wildlife damage management, pest proofing, wildlife prevention, and inspection services for your home or business.
Pest Proofing Your Home Or Business
Your home or business is your most valuable investment and we are here to help you protect it. Animal Proofing or critter proofing is so important to keep your home or business safe from damages from wildlife and other pests such as termites, ants, and spiders. Our critter control products and services are the best on the market and our warranty cannot be beat!
Sealing Up Construction Gaps
Construction gap seal up is a term we use in our industry when builders/ construction companies leave your home or office exposed allowing pests like insects, rodents, reptiles, birds, and even animals such as raccoons to gain access inside your home.
At Skunk Bait Wildlife Control LLC, we can seal the construction gaps that your home has that allow insect, reptile, rodent, and wildlife entry into your garage, home, or attic space. Surprisingly, we work with clients every week that have issues with critters and other pests that have made entry into their homes or businesses. When a squirrel or raccoon get into your attic, they can damage the insulation, chew on wiring, chew through sheetrock, fall down into the wall clean outs, attic remediation, and insulation services in the Oklahoma City metro and surrounding cities in the state of Oklahoma.
Soffit Vent Damage And Replacement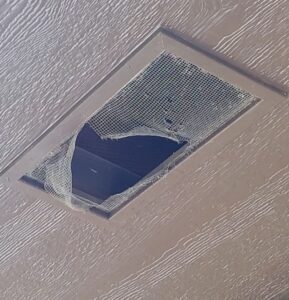 Wooden soffit vents are the #1 cause of the majority of our "there is an animal in our attic" calls. These soffit vents are inexpensive, easy to install and they look good when painted. The problem with these wooden soffit vents is that the screens are extremely easy for raccoons, opossum, squirrels, and even feral cats to open up.
We get calls from clients all of the time where people say "I have an animal in my attic". We usually ask a few questions to get an idea of the times of day they are hearing the sounds in their attic so we can have a better idea of the type of animal they may be dealing with.
When we schedule an appointment one of the first things we look for is compromised soffit vents or damage to soffits. Soffit vents are the number 1 cause of animal entry into most attics.
Pest And Animal Proof Soffit Vents
Pest Proof Soffit Vents are one of the most important investments that you can have installed on your home. These soffit Vents are a perforated steel material that allows the soffits to breath as they should and they are strong as an ox for keeping critters out.
We are Oklahoma's only authorized dealer of Pest-Blok, Pest-Blok is an extremely versatile product that has several different applications and color options from soffit vents, gutter guards, foundation vents, and even ridge vent protection.
We are also an certified installer of AAC Products such as Exclusion Pro Vent Guards, and Ridge Guard products.  Let our team install pest proof soffit vent guards guaranteed to prevent animals from gaining access inside your home.
If you would like to order these soffit vent guards, we will need to know how many  soffit vents you have and their size. To get this measurement, you will need to measure the outside edges of the soffit vent (length and width). For more information on ordering these products and our installation services please call our office 405-464-2121